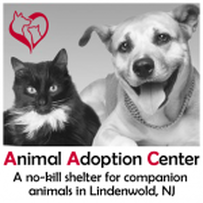 Animal Adoption Center Fundraiser
Liberty Beans Coffee and the Animal Adoption Center are proud to team up on a fundraiser to give cats and dogs the care they need until they find their furever home. A portion of your purchase through this program will go directly to the Animal Adoption Center. Thank you for your support!
Animal Adoption Center will provide temporary shelter and medical care for rescued cats and dogs for the purpose of finding them suitable and permanent new homes. AAC will educate the community regarding the importance of spay/neuter programs, and promote thoughtful and healthy relationships between pet owners and their animals, in part by providing our adopted cats and dogs with lifetime support.
A Special Blend Custom Roasted for Animal Adoption Center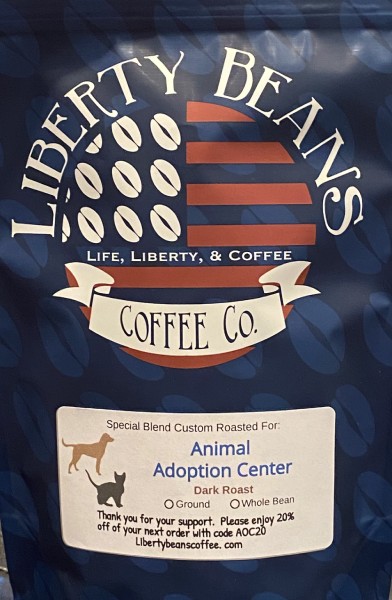 Available in Whole Bean and Ground
Available in Whole Bean, Ground and K-Cups ($13)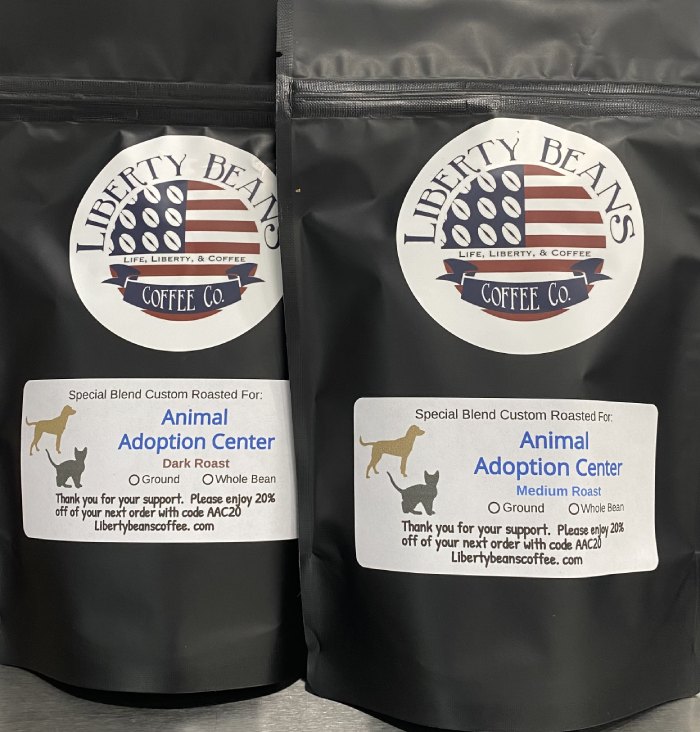 Includes 6oz medium roast, 6oz dark roast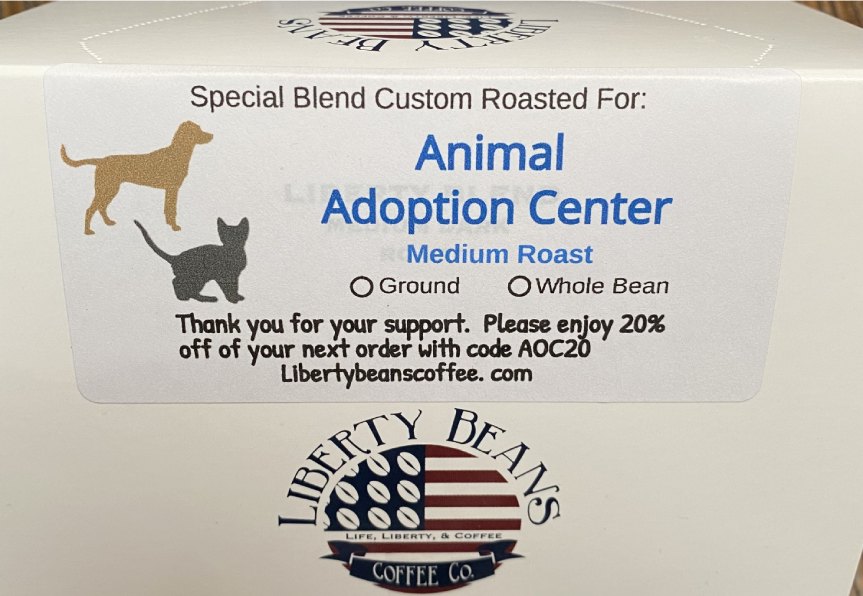 K-Cups are available in medium roast
Animal Adoption Center
Lindenwold, NJ  856-435-9116
Where everyone goes home.
Follow Our Instagram @animaladoptioncenter